Treatments
an oasis of peace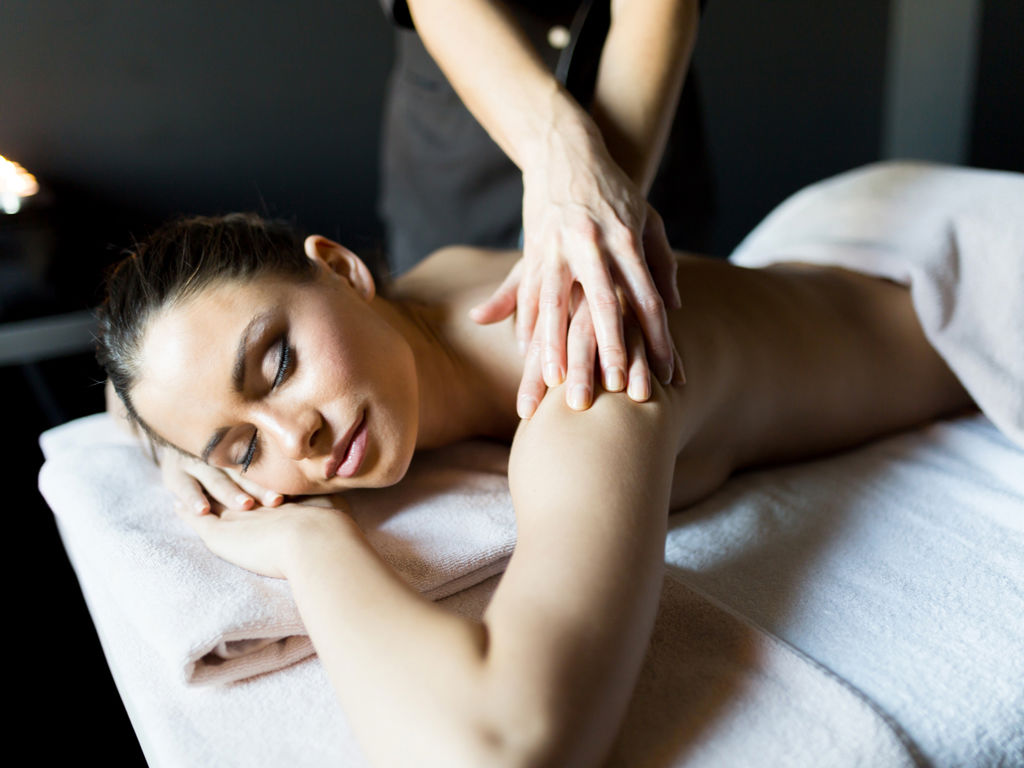 Energetic Massage - Piroche Cosmetiques
If you feel exhausted and tired, then indulge in an energetic massage at the Swiss Diamond Hotel and recharge your batteries. Blockades in our body cause tensions and will keep the energy from flowing through our body. The energetic massages ease those blockades and let the energy flow again. Not only your body but also your mind will feel the positive effects of the massages.
Duration: 60min - Price: € 72.00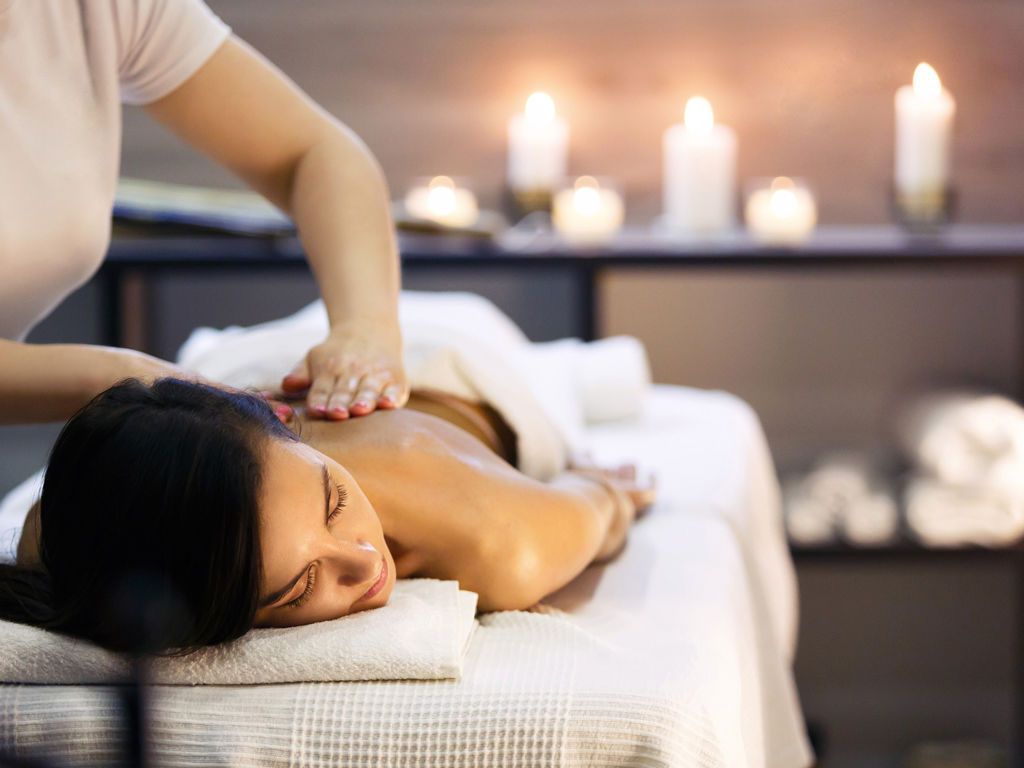 Relaxation Massage
Surrender yourself in this gentle relaxing massage, composed of long, smooth, gliding strokes. This soothing treatment will leave you floating.
Duration: 30min - Price: € 30.00
Duration: 60min - Price: € 55.00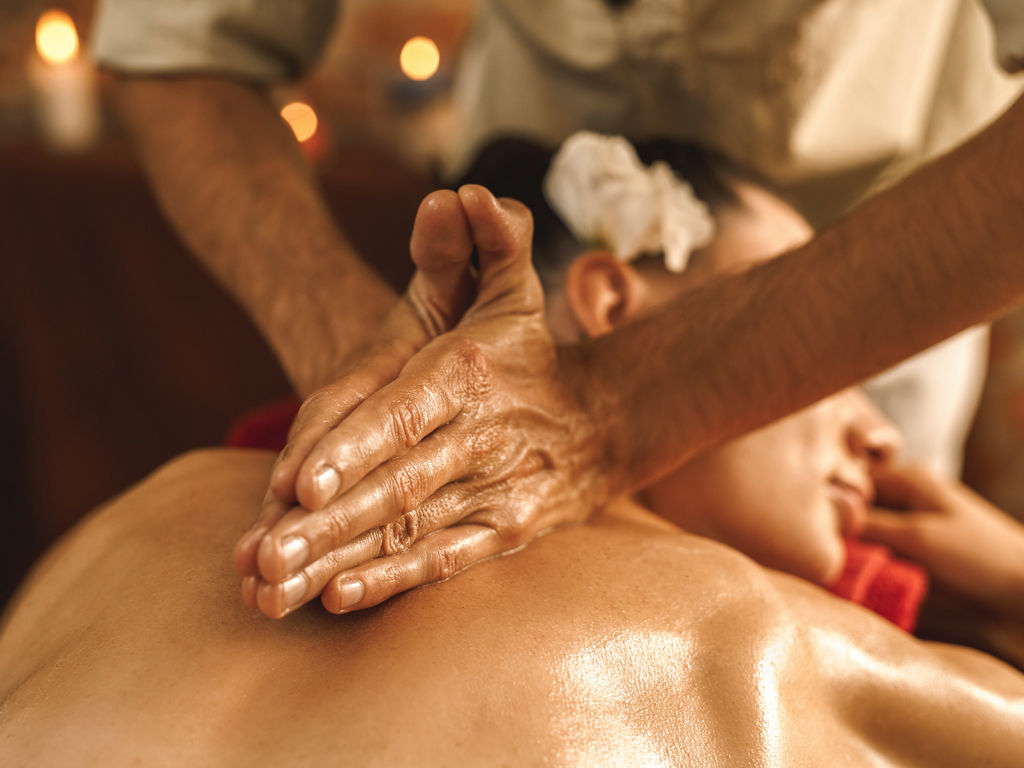 Ayurvedic Massage
Ayurvedic massage is more comprehensive than any other form of massage. Its purpose is to restore balance and revitalize the physiology. Stress, improper diet and lifestyle, and environmental influences can push our bodies out of their natural equilibrium. This lack of balance results in ill health and chronic disorders, and plays a significant part in the ageing process.
Duration: 60min - Price: € 60.00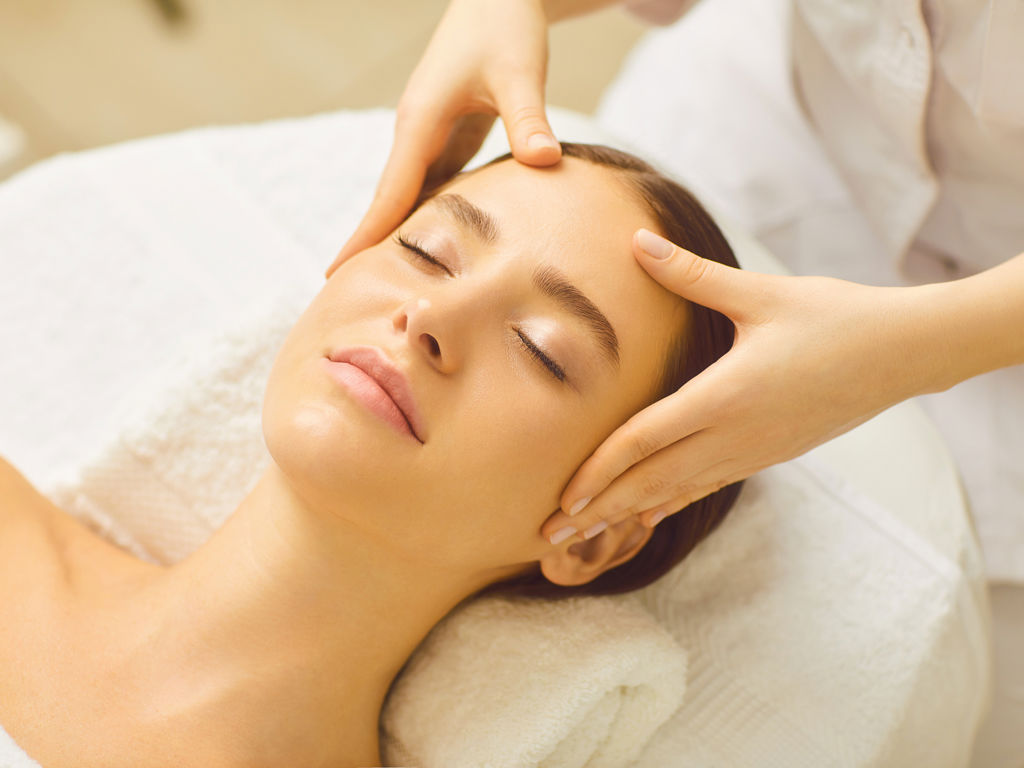 Spine and cervical massage
This concentrated massage is aimed at relieving tension in the head, neck and shoulder regions.
Duration: 20min - Price: € 25.00
Duration: 40min - Price: € 40.00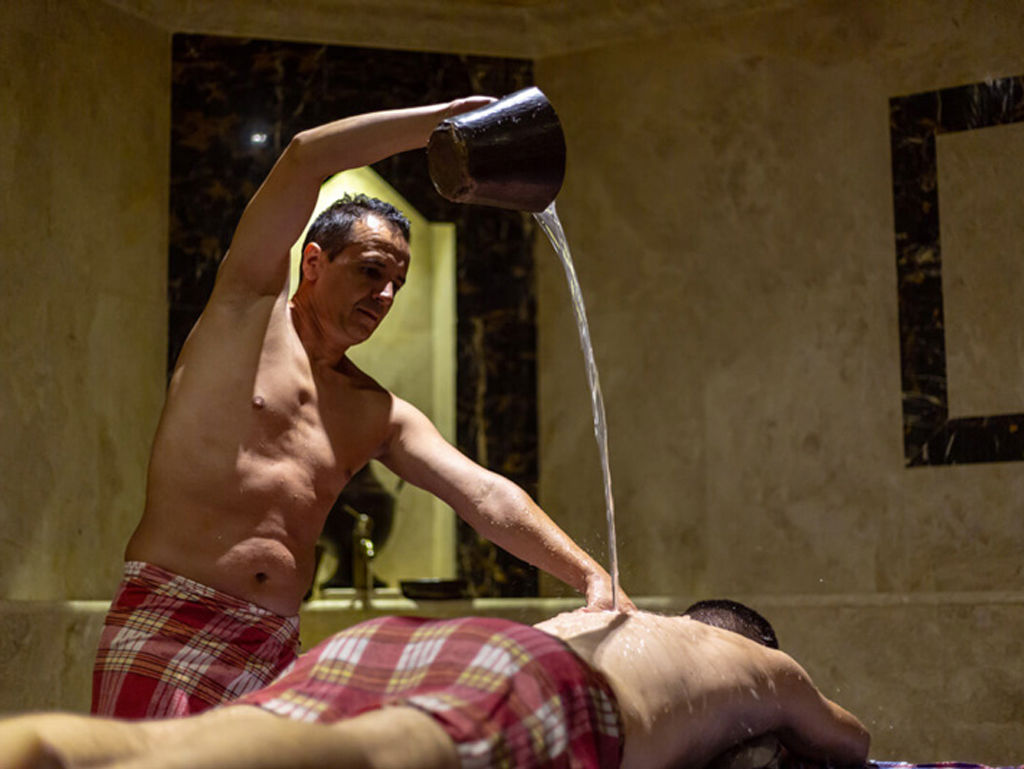 Ritual Hamam
In the season of giving, de-stress & re-energize with this soothing smoothing Hamam ritual. First, relax during a 45 min. massage. Then completely renew with a purifying clay mask on the Hamam marble bed. Soak, steam... and take your time.
Duration: 60min - Price: € 80.00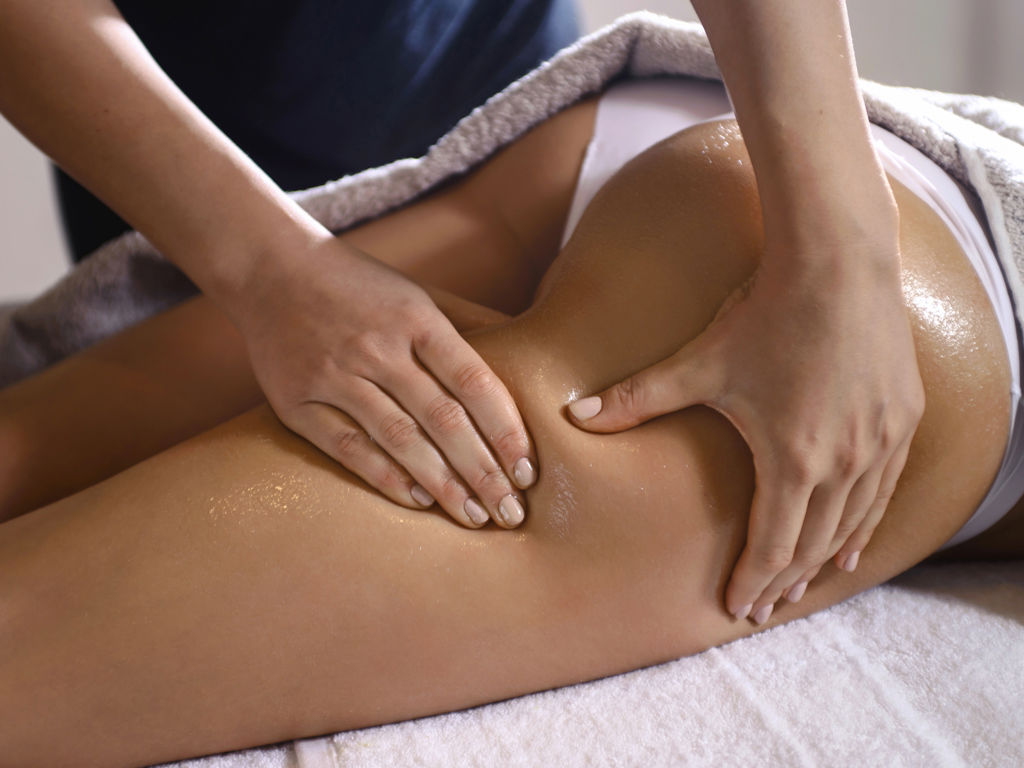 Anti Cellulite Massage
Redefine and smooth your silhouette. The Body Sculpting Lipo-Refining Serum and Body Sculpting Firming Cream target stubborn cellulite and sagging skin, for visible, rapid results. A detoxifying Fennel and Birch peel off body mask Is also applied and combined with specialist massage techniques to deeply cleanse the body's systems, helping firm And smooth skin, stimulate circulation and reduce fluid retention. Cleansing of the colon through abdominal massage helps to detoxify the body, working from the inside out.
Duration: 50min - Price: € 60.00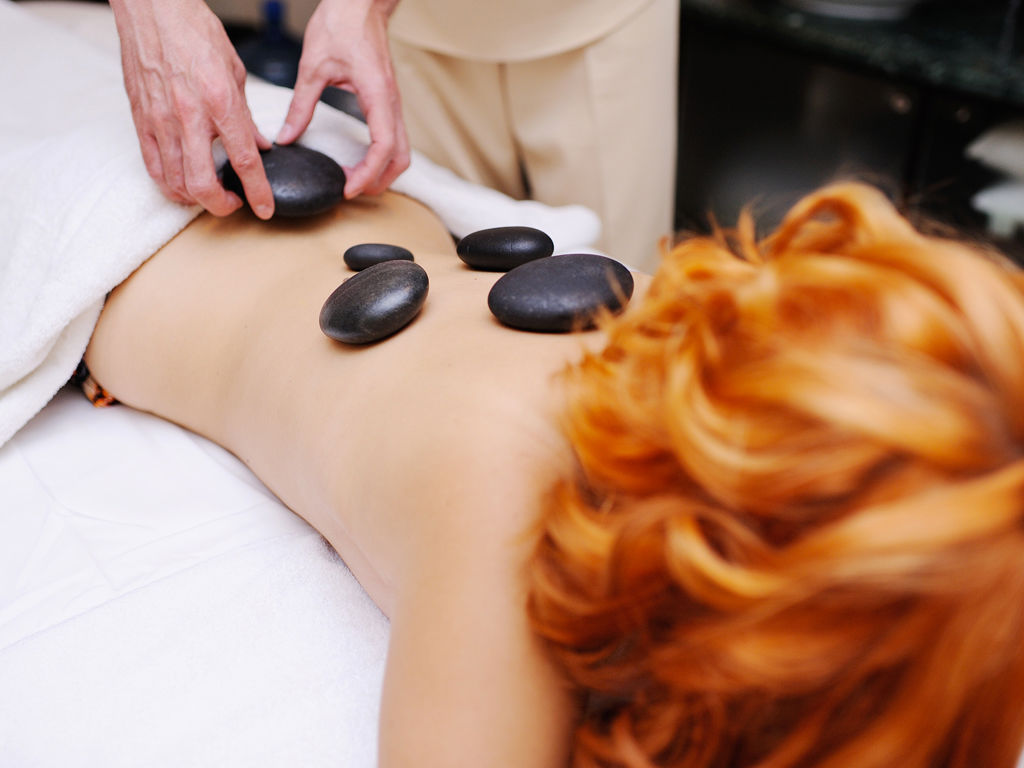 Hot Stone Massage
Polished hot stones, witnesses of the earth's history, sacred and magical symbols for many cultures, offer you a moment of relaxation and pleasure for the body and mind. Hot stone massage is a therapy using special stones called basalt stones. Basalt is a hard rock of volcanic origin with iron and magnesium content that make it possible to retain heat.
Duration: 60min - Price: € 60.00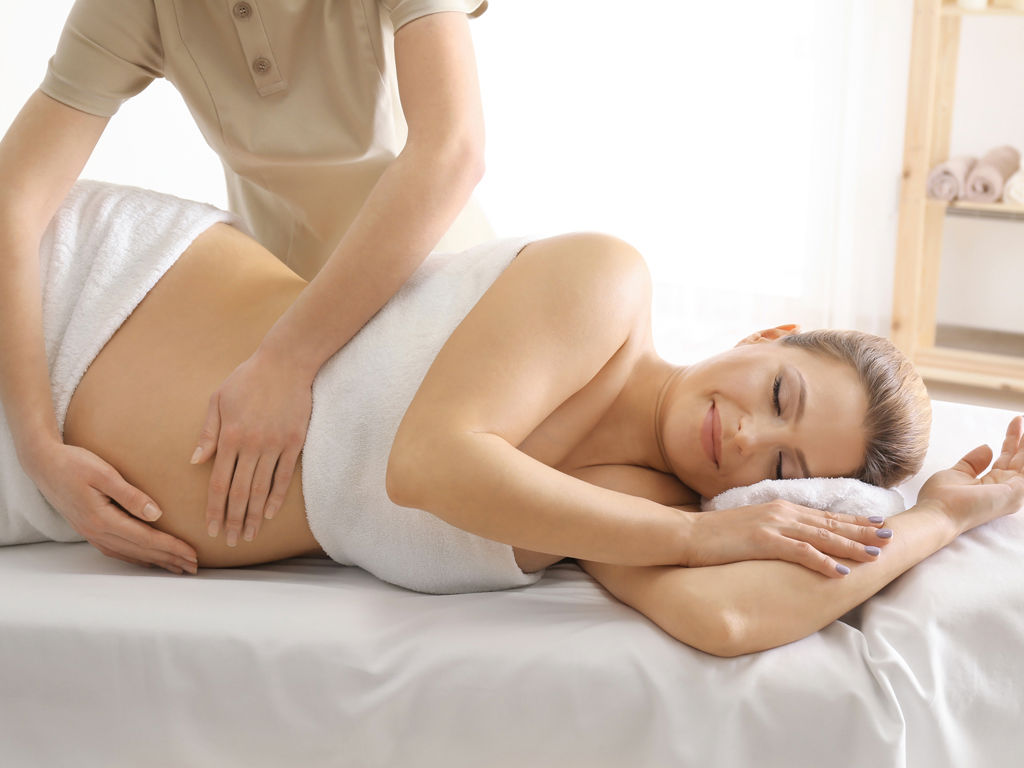 RELAXING MASSAGE DURING PREGNANCY
Lavender oil and rose petals are used for this type of massage, resulting in total relaxation of the body during this special stage of life. This massage focuses on the following parts of the body: lower back, abdomen, shoulders, legs and feet using delicate technique for the pregnant body. Do not hesitate to tell us your special requests, as our goal is for you to feel good and enjoy the treatment.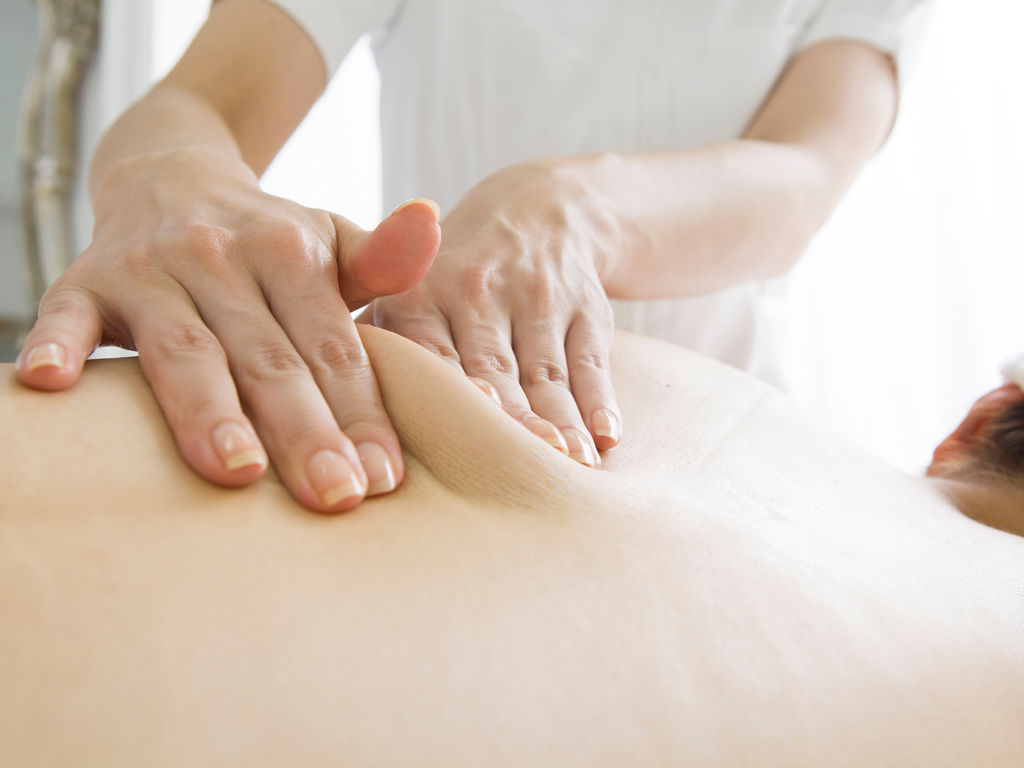 LYMPHATIC DRAINAGE MASSAGE
The lymphatic drainage massage is a gentle, rhythmic treatment performed with hands or appropriate lymphatic tools to stimulate the circulation of lymph around the body. This helps speed up the lymphatic system in removing waste and toxins leaving a feeling of wellness and relaxation.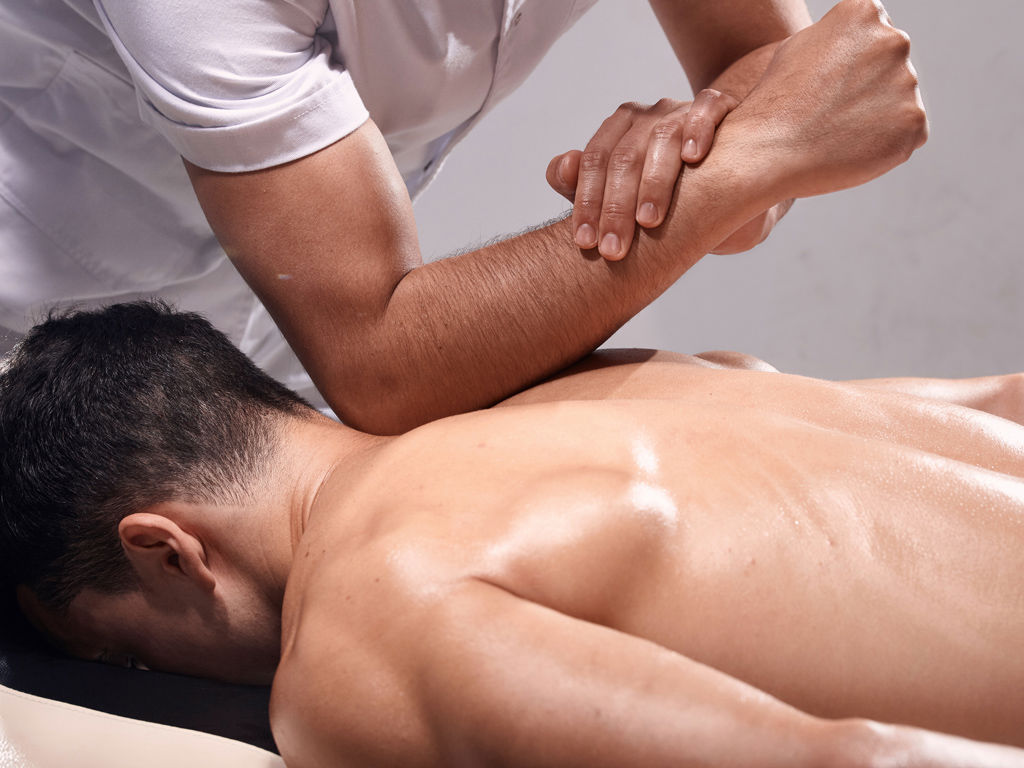 SPORTS MASSAGE
This is a specific massage which is applied only to the back of the body or specific areas of need such as legs, back or shoulder in order to release the tension of muscle or ease injuries.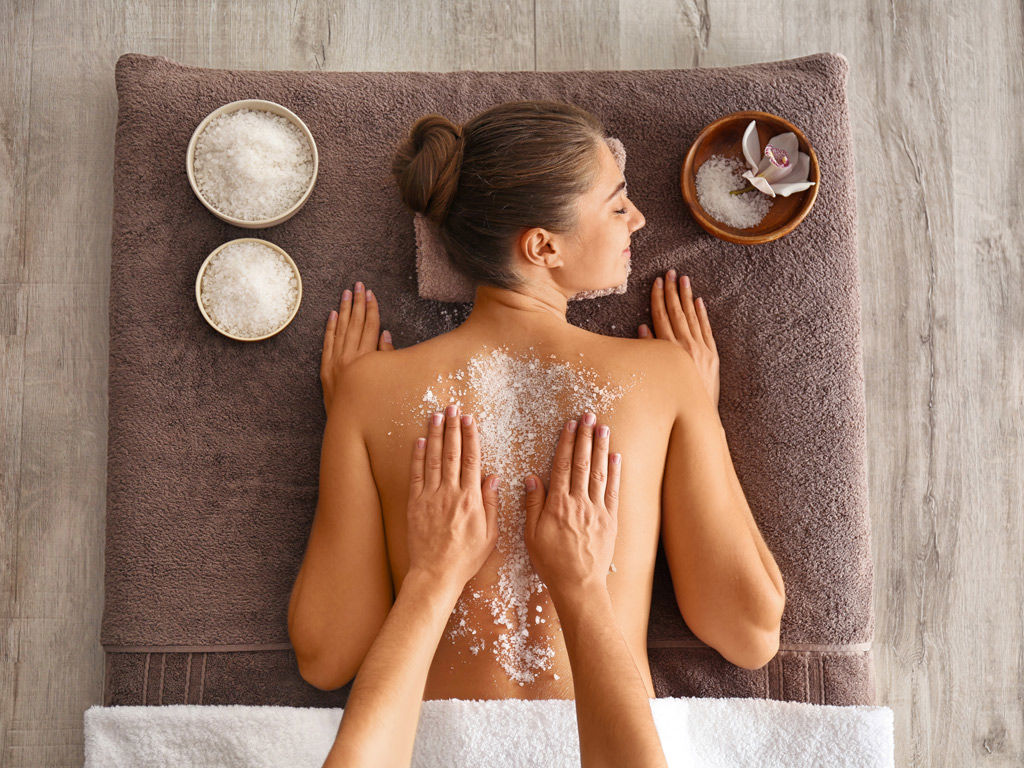 BODY SCRUB
For a clean and smooth skin, this is the needed treatment. This massage is performed with a cleansing cream which contains fine particles that help eliminate dead cells and enables optimal skin regeneration.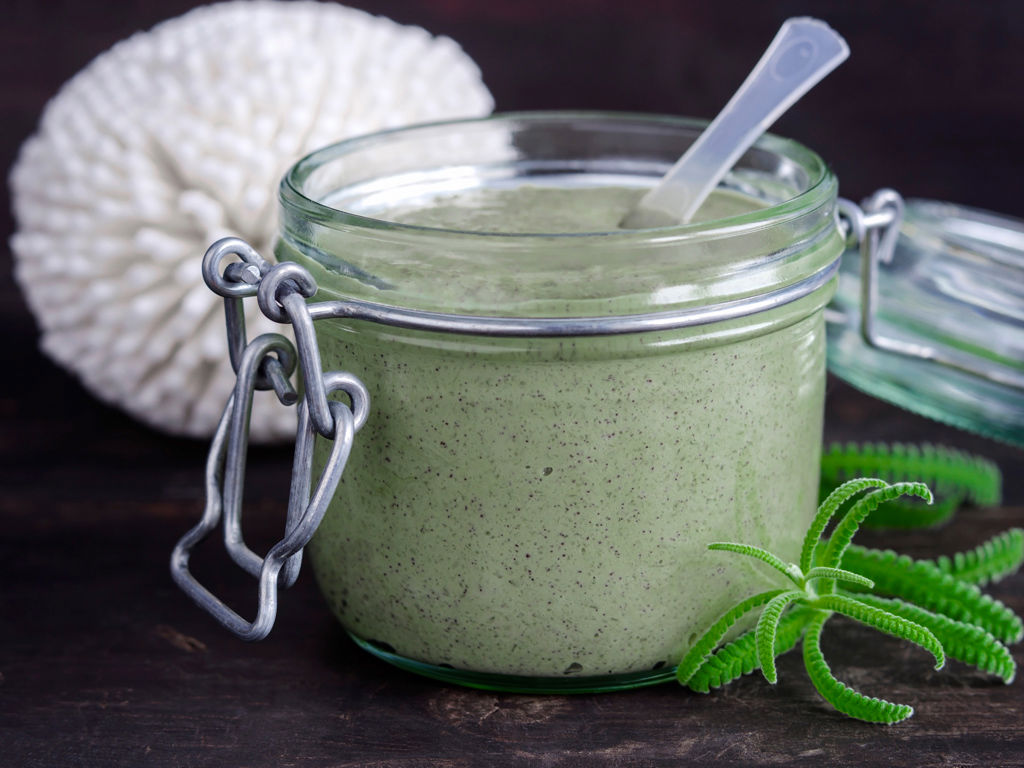 MINERAL BODY CLEANSING & ALGAE MASK
This is the perfect treatment for a softer and more radiant skin. A massage with cleansing cream that contains fine particles that help eliminate dead cells and regenerate the skin. After the massage, our therapist will wrap your body to achieve the effect of precious algae from Brittany and white clay, the combination of which with essential oils unite and not only nourishes the skin but also reflects on the body and mind.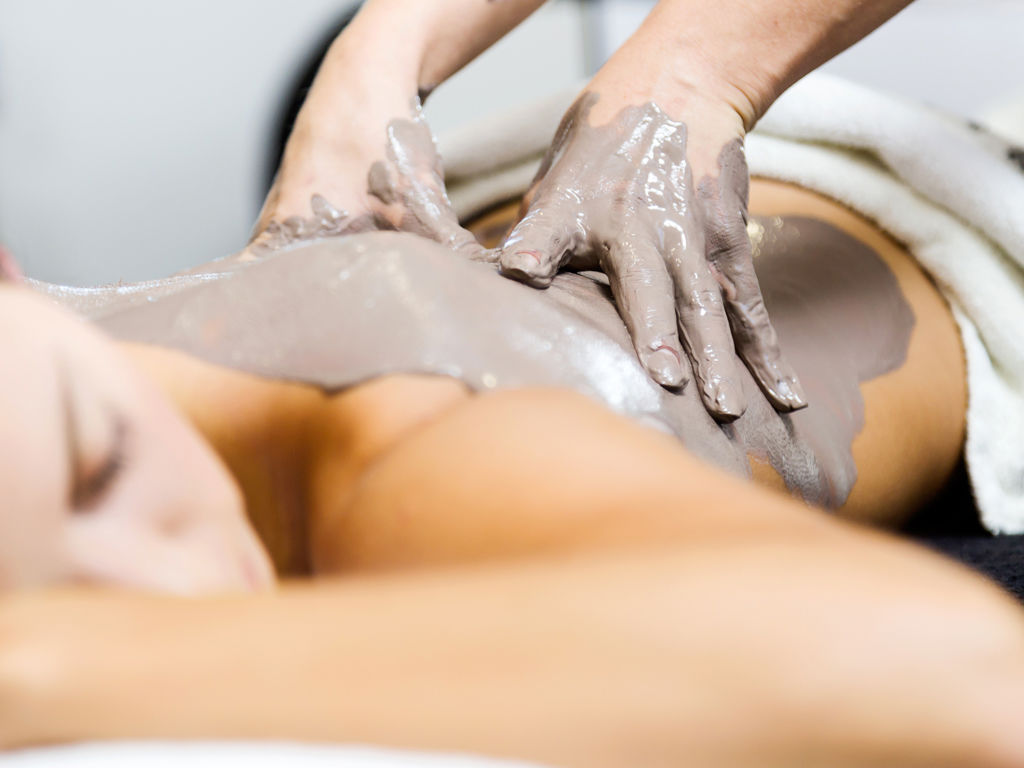 HYDRO – MUD TREATMENT
Hydrotherapy treatment is based on the use of water and natural plants, with the aim of regenerating, toning and detoxifying the body. In the beginning, the body is prepared in a hydromassage bath. Water enriched with emollient oils stimulates blood circulation in the body. Then the body is ready to receive treatment from natural herbs. This also serves as an ideal treatment against cellulite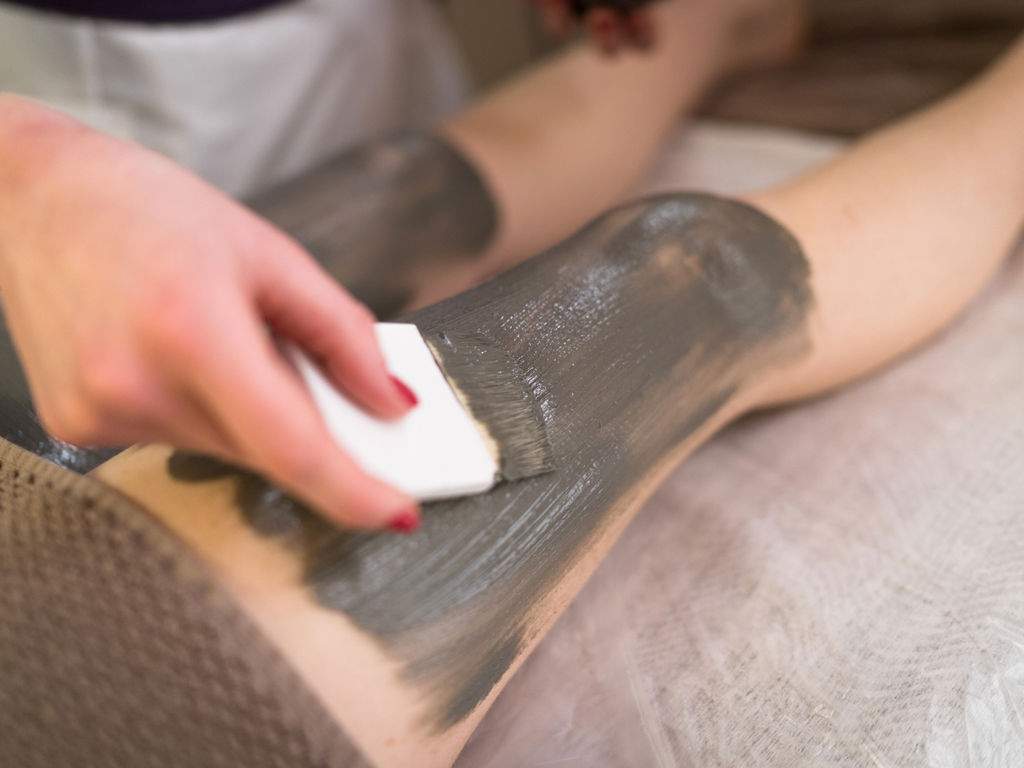 HYDRO FANGO
This is a localized treatment with deep heat thanks to algae from the Dead Sea, which stimulates blood circulation, reduces pain and inflammation, soothes injured muscles and joints, offering a deep relaxation of the body. This treatment increases lymph circulation and helps remove toxins from the body